Bar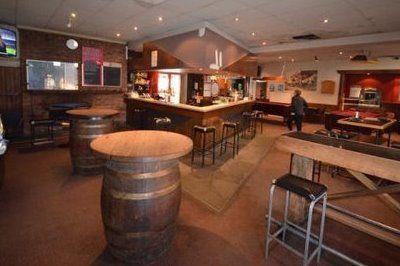 Our public bar offers a friendly environment where you can come in, have a beer, meet some great local people, have a great meal, kick back and relax.
Full TAB and Keno facilities.
Our beers are bound to quench any thirst, with the best brewery fresh and ice-cold beer on tap, with a wide range of local, boutique and imports in the fridge.
On Tap: Carlton Draught, Carlton Dry, Great Northern, VB Gold, Cascade Premium Light, Bulmers Cider, Canadian Club & Dry, 4 Pines Pale Ale.
There is something on our bar menu to suit every customer's taste. There's a marvellous range of fantastic 'pub meals' that you can order and eat right at the bar or you can eat at the tables in the bar dining room.
Bar Trading Hours
Moday to Saturday: 10:00am – Late
Sundays 11:00 - Late

Bar Meals
From $16, try a Pot and Parma for $18.00
Take a look at our Bar Meals Menu
Monday – Sunday
Lunch: from 12:00-2:00pm
Dinner: from 5:30-8:30pm
Kitchen open all day Firday & Saturday's, for a late luch or early dinner.
But if your running late, call us and we'll do our best to get you sorted.
What's On?
Wednesday Night Hump Club & Pool Comp - Happy Hour – 5:00pm – 7:00pm
Fridays; Mega raffle and Happy hour 6:00pm - 7:00pm, come on in and jpin our locals for a night of fun.
Everday FREE POOL
Every night FREE JUKEBOX (From 8:30pm)