Dining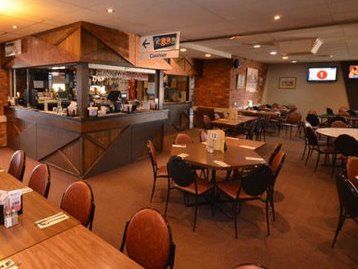 Bistro
Our friendly staff will greet and assist with your dining experience.
We cater for all dietary requirements, including Gluten Free/Coeliac, Vegetarians, Vegans, and have a stand alone Deep Fryer to prevent cross contamination. Our Kitchen team will happily assist and advise.
Coming for lunch or dinner? Bookings always appreciated - Ph 03 5182 5419 and talk to one of our freindly staff
With our family-friendly bistro (including Kids Room) serving Lunch and dinner seven days a week, come in and try our wide range of delicious meals – you can be assured you will not go home hungry! Our menu delivers a delicious assortment of great schnitzels, steaks, pastas, seafoods, salads and more.
We also do all our meals as takeaways, simply phone ahead or come in and order.

Bistro Specials
Chef's Seasonal Specials of Beef, Fish and Chicken dishes.
House made Desserts.
Check out our Facebook page for daily posts
Bistro Hours
Monday – Sunday:
Lunch: 12:00pm – 2:00pm
Dinner: 5:30pm – 8:30pm
Running late or not sure if you've missed our kitchen? simply give us a call and we will do our best, Ph 03 5182 5419